What folks are saying.....Reviews and References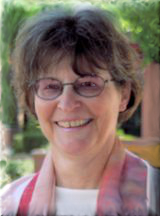 Sharon Chomas
----- I was fortunate to have Sharon as my care giver for over 2 years.   I was sorry when she moved out of state.   Sharon is an honest and dependable person.  She makes her clients feel special. We were client and caregiver, and we became friends as well. ----- F.D. Denver,  CO.
----- I recommend Sharon for senior care employment.  She is very honest,  reliable,  neat,  courteous,  conscientious,  sociable,  knowledgeable,  and an all around excellent employee.   She worked with my wife and me for a number of years while she lived in Denver.  I would employ her immediately if she returned to this area. ----- Lt. Col. B.E. (Retired) Denver,  CO.
----- My grandmother, always the independent soul,  had a strong desire Never to go to a "home".  She needed a hand with the "day to day" so grandma hired Sharon Chomas for her caregiver skills,  (which turned out to be "stellar"!).  Sharon soon became my grandma's confidant,  friend and companion.  I was working,  and could not be around all the time. Whatever they did together,  to my relief I soon realized that when Sharon was around I need not worry about my grandmother.  I noticed that my grandma's spirit lifted and laughter returned to her life.  On their rounds to the Hair Salon or Doctors,  whatever they did together,  they found courage, laughter and joy.  My grandmother found renewed confidence -- she felt empowered.  Who could put a price on that?  I'd say if Sharon is availiable...Hire her! ----- GBC, Denver,  CO.
-----Sharon Chomas has been an invaluable help to me during the long months of my husbands frequent hospital visits,  extended stays in a rehab center and while he was recuperating at home.  My husband has a tendency to be very independent and thus demanding of the people surrounding him.  Sharon was always able to engage him in either conversation,  activity,  crossword puzzle or whatever the task at hand demanded. I have admired her positive attitude,  patience and willingness to do whatever it took.  I can highly recommend Sharon.---CMRM, CO
-----"how lucky you are to be in contact with such a patient, caring and sensitive individual"..."Twelve years ago our father moved to Surprise,  Arizona.  He was an active 77 year old retired school teacher from Michigan. The family was reassured during our visits to Arizona that dad was living happily and independently."  When  "we recognized additional support was needed"  and  "dad insisted on staying in Arizona."..." we were fortunate to have found Sharon.  Sharon entered our lives and gave us peace of mind.  She became our eyes,  ears,  and family support for dad.  Sharon kept us informed on dad's spirit and well-being.  She was dad's assistant,  caregiver,  companion,  and friend! ---LA, LC,  and JS,  MI
-----Sharon Chomas has worked for me since December 2011 on a on and off schedule when needed.  She is a very capable person..."Reliable,  ready and willing to be of assistance at all times" --- MH,  AZ
-----I wish to recommend highly Sharon Chomas as a wonderful caregiver to anyone in need of a person who is there when you need them.  Always cheerful and comforting,  a marveous cook, reponsive to whatever is needed. Truly dedicated to your well being....She makes my life so much easier in so many ways!! DG,  AZ
-----I am happy to recommend Sharon Chomas of  In Home Senior Services. She has been with me for two years,  and has always been pleasant and patient.  In addition,  she is knowledgeable about my  "paperwork",  which is sometimes puzzling....Sharon takes me to the doctor,  runs errands for me,  does some personal shopping,  and often takes me to lunch and dinner.  I enjoy the time we spend together.  ES,  AZ
-----I am pleased and impressed with the care and dignity you gave  E.  You gave her the dream of being in her home with good care and love. There are not too many people that would have taken on the great challenge and work you had in getting her affairs in order.  G,  AZ